About us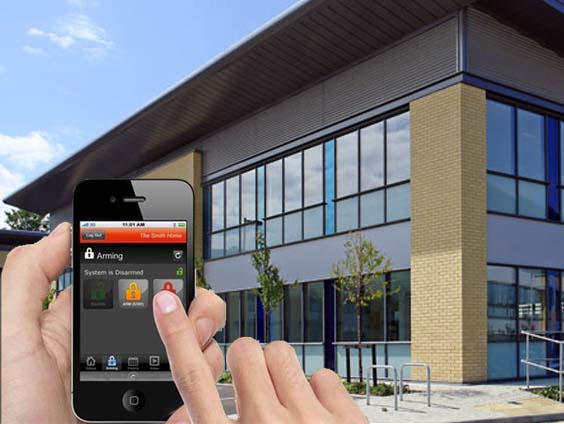 Nova Security Systems Limited is a company you can trust to provide you with quality burglar alarms, CCTV systems, access control / door entry systems or fire alarms for your home or business. We are based in Salford, Greater Manchester and our installation, maintenance and monitoring of high quality intruder alarms is trusted by households and businesses across North West England for over 20 years.
So, if you are in Greater Manchester, Lancashire, Cheshire, including Bolton, Bury, Oldham, Warrington, Stockport or anywhere across the North West, you can be assured of a quick service that is backed by our preferred suppliers that use only the best electronics.
All our systems are designed, installed and commissioned according to your individual requirements. So we work with you to understand your needs, and whether it's for your home or business, you get a tailored security system that is affordable too.
You get our range of services which includes the installation, design and repair of Burglar (Intruder) Alarms, Access Control Systems, CCTV Systems , Fire Alarms, DualCom, DualCom GPRS, Redcare (GSM), Redcare monitoring, preventative and corrective maintenance.

Home Intruder – Burglar Alarms and Business Security System
All our home and business burglar alarm systems are designed to attract attention once activated. This could either be an audible alarm system designed to make as much noise as possible or a remotely monitored alarm system linked to our Alarm Receiving Centre (ARC) 24hrs a day 365 days a year who then take the appropriate action by contacting keyholders or the Police*.We are approved by the National Security Inspectorate (NSI).
We also supply and install Smoke Screen systems to fill a room with dense smoke upon activation of an burglar (intruder) alarm, which leaves no residue and is proved completely safe to use in any environment, including clothing, consumer electronics, industry and other sensitive areas. Please see our Smoke Screen page for details.

CCTV Cameras and System Installation

As specialists in the installation and maintenance of CCTV systems, from a simple one camera CCTV system to bespoke systems comprising of offsite 24hrs CCTV remote monitoring activated by external alarm detection, onsite recording using the latest networked digital recorders to enable CCTV to be viewed over IP networks / internet and covert (hidden) cameras.

Access Control Systems / Door Entry Security Systems
We have vast experience in access control installations, door entry systems and we can recommend a suitable access control system from the many we regularly install. Whether it is to stop unwanted access by intruders passing through the reception area unnoticed or the restriction of access to certain controlled areas within a building, timekeeping and payroll purposes, we have the access control system to suit your circumstances from a single door to multiple doors and remote sites IP linked.

Fire Alarms
Could your business survive a fire? With 24hr remote monitoring we can notify the appropiate emergency services upon the detection of fire, who could then confine the fire to a smaller area limiting the damage.
Since the changes in the Fire Reform Act, recognising the importance of fire alarms is the responsibility of the premises occupier, so we can provide installation and maintenance of fire alarm systems designed to detect fire. We can also provide an independent risk assessment with a full written report for your premises.

Get In Touch
At Nova Security Systems Limited, we don't just provide you with CCTV systems, CCTV repairs, burglar alarm systems and so on. We provide you with total peace of mind and the assurance that you are getting the best quality of service for your needs.
Get in touch with our team today on 0161 728 4999 or use our contact form to request a quote and discuss your requirements.